At cfs investment advisory services,
we fix broken retirement plans®
CFS is nationally recognized in the 401(K) & 403(B) plan arena. We help companies fix and build their Retirement Plans. As a business owner or a retirement plan administrator, you know how important it is to provide employees with the right tools to invest responsibly in their future. It affects your ability to attract and retain the best employees, and it is vital to their long-term financial security. Selecting the right retirement plan solution is also essential for the business owner as an individual.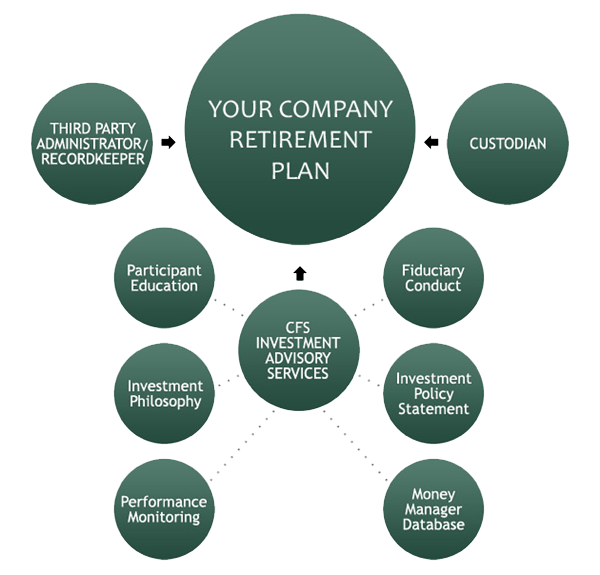 401(k) Success Paradigm