Well-rounded support and
tested capabilities to support institutions
We understand that each of our institutional clients face their own set of challenges. However, each seeks a trusted partner to help them manage their fiduciary duties and meet their goals, in alignment with the mission of the organization they serve.
Our team works proactively to anticipate and address those needs, and provide the appropriate counsel from a full spectrum of investment consulting services. Our disciplined investment consulting team guides institutions through each phase of the investment process – from strategy review, development and implementation, to oversight and documentation. Using a prudent management approach, our team seeks to enhance your organization and its mission, providing reliable support where it's needed most.
We support a diverse range of clients managing wealth at the institutional level, including endowments, universities, corporations, nonprofits, family offices, money managers, governments and municipalities, among others. With this range of clients comes an even greater range of needs, and our team offers the agility, expertise and breadth of resources necessary to address them all.

Our team provides customized financial guidance, designing and implementing strategies that are tailored to the specific needs of your institution. We offer critical support at each point in the investment process, and help clients to clarify their objectives and projected milestones for the near and distant future. When selecting investments, we utilize our network and resources to conduct thorough research to identify the opportunities that complement your institution's profile and align with your target goals and tolerance level.

Our support is ongoing, and we are disciplined in the monitoring and oversight of our clients' investment plans. We not only ensure your plan adheres to fiduciary standards and regulations, but also that it continually serves your institution's needs and goals over time.

We provide the vast range of services and resources required to best serve the needs of our clients. They include:

Investment strategy review and development
Investment search and selection assistance
Asset allocation guidance
Plan monitoring and performance reporting
Fiduciary process guidance and education

Diversification and asset allocation do not ensure a profit or protect against a loss.
97 Lackawanna Ave., Suite 101

Totowa, NJ 07512-2332
Certified Financial Planner Board of Standards Inc. owns the certification marks CFP®, Certified Financial Planner™,

and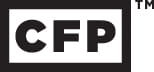 in the U.S., which it awards to individuals who successfully complete CFP Board's initial and ongoing certification requirements.
CFS Investment Advisory Services LLC is a Registered Investment Advisor ("RIA"), located in the State of New Jersey. CFS is registered with the SEC. CFS Investment Advisory Services provides investment advisory and related services for clients nationally. CFS Investment Advisory Services will maintain all applicable registration and licenses as required by the various states in which CFS Investment Advisory Services conducts business, as applicable. CFS Investment Advisory Services renders individualized responses to persons in a particular state only after complying with all regulatory requirements, or pursuant to an applicable state exemption or exclusion.